Top 20 VA Disability Claims
Many military veterans sustain illnesses and injuries because of their service, and these conditions can last a lifetime. The Department of Veterans Affairs offers disability benefits for certain conditions, but obtaining these benefits can be challenging. Veterans Guide provides information about the top 20 VA disability claims, including which conditions qualify for benefits, how to file a claim, and how to appeal a denial.
While serving their country, veterans often sustain injuries and illnesses that can haunt them forever. Traumatic incidents can cause acute disabling injuries, while exposure to fumes, herbicides, and even noise can cause chronic conditions. These disabilities can make everyday life challenging, cause employment difficulties, and shorten veterans' lifespans. 
If you are a veteran with a health condition caused or worsened by your military service, you may be entitled to disability benefits from the Department of Veterans Affairs. Veterans Guide can provide you with information about the top 20 VA disability claims and assist you with filing for benefits and appealing a denial if necessary.
Veterans and Disability Claims
Because of the nature of military service, veterans are more likely to develop certain medical conditions that qualify for disability. Information from the Centers for Disease Control and Prevention shows that veterans are more likely to be wounded and disabled than non-veteran civilians. These disabilities can present challenges in holding a job and performing everyday activities and can lead to other chronic conditions.
A VA disability claim requests compensation for an illness or injury caused or exacerbated by active duty military service or a separate service-related disability. Veterans can file a claim online or in person. Numeric disability ratings determine the amount of compensation. Here are the top 20 VA disability claims based on data from the Veterans Benefits Administration Annual Benefits Report for 2022.
Top 20 VA Disability Claims
How to Obtain VA Disability Compensation for Cancer
Even if it was not one of the top 20 VA disability claims in 2022, cancer is one of the most common VA disability claims. Military service members face exposure to carcinogens at certain military locations, during deployments, and as conditions of war. For example, some Vietnam veterans were exposed to Agent Orange. Others who served at Camp Lejeune were exposed to contaminated water. Both have been linked to many cancers.
Veterans must file a disability claim to obtain VA disability compensation for cancer. They may need to undergo a compensation and pension exam and obtain a nexus letter linking their cancer to their service, but the VA considers certain cancers to be presumptive conditions. Veterans with a presumptive condition do not need to prove that their cancer is service-related, but they must provide military service records and medical records documenting their condition.
Veterans Guide Can Help You With Your Disability Claim
Seeking compensation from the VA for your disability can be confusing and time-consuming. Contact Veterans Guide if you need help with your disability claim.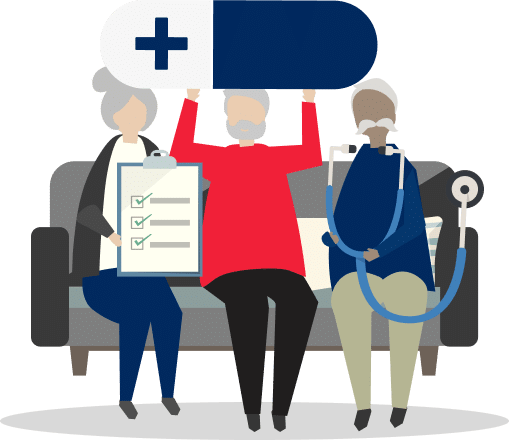 Nulla ullamcorper ut libero id lobortis. Duis id ex sed ex convallis finibus eu sed nulla. Sed ac pharetra dolor, feugiat tempus eros.
Need help with a VA Appeal?